SPYKE at INForum 2019
Sheng Wang presented his work, SPYKE:Security ProxY with Knowledge-based intrusion prEvention, at INForum 2019 conference, hosted by Universidade do Minho, at the Azurém campus, in Guimarães.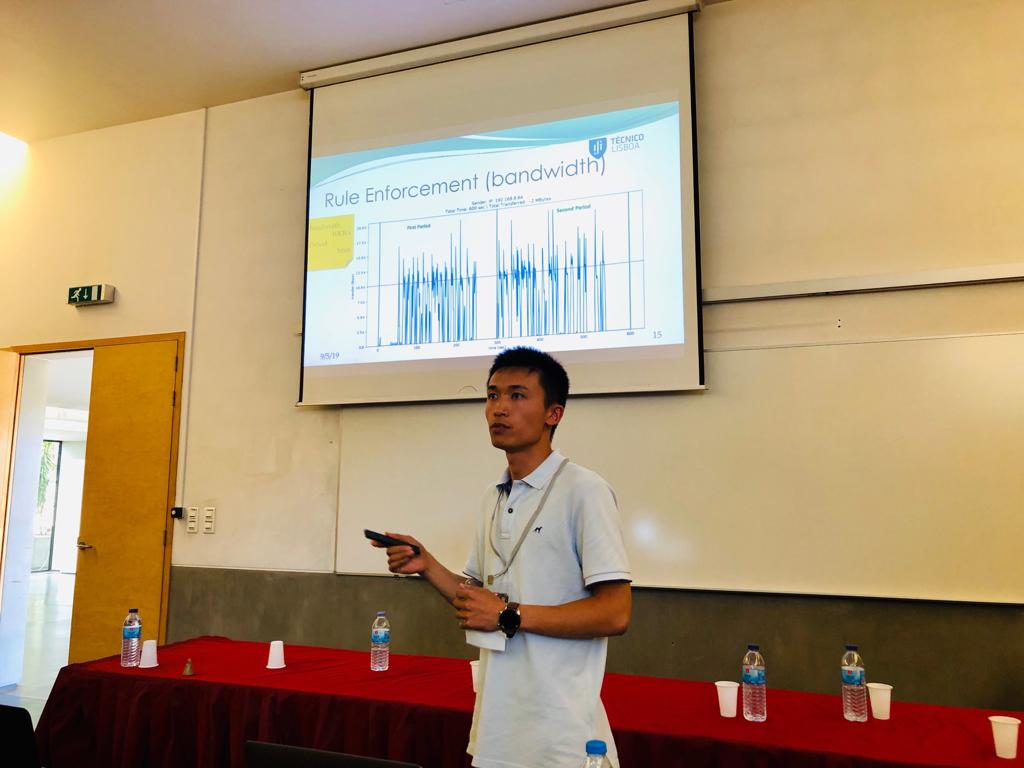 The presentation was well received with a receptive audience. The main ideas were passed to the audience, and suggestions were offered related to the evaluation. In particular, it was mentioned that more types of traffic can be measured as well, e.g., round trip time (rtt). The audience also suggested having the activities of legitimate devices recorded and presented in the system.