ROAD presented at VNC 2021
Pedro Rosa presented his poster, The ROAD to resilient location for the Internet of Vehicles, at the 2021 IEEE Vehicular Networking Conference, a virtual event.
The conference used GatherTown to provide a virtual place to share posters and videos and enhance communication between authors and visitors.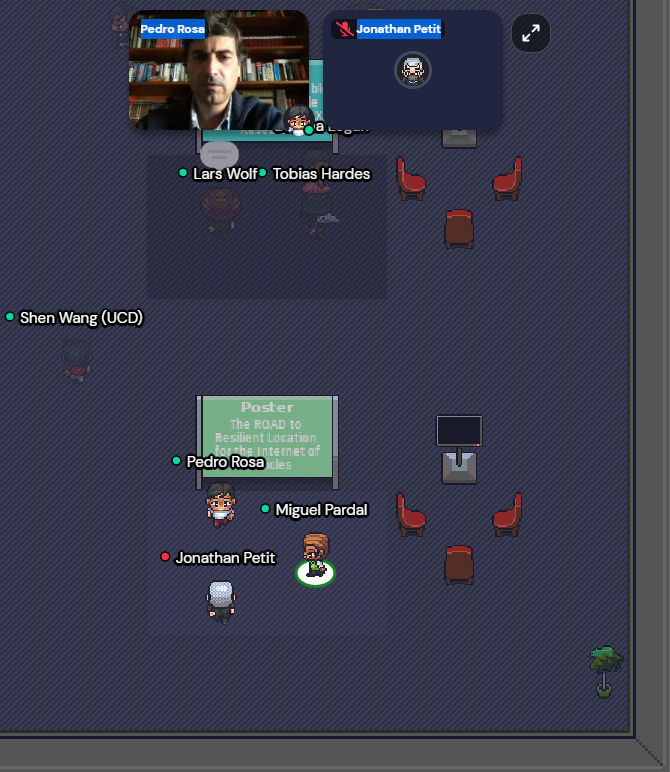 The virtual booth received some visitors who were curious about the project's objectives and wanted to know more information, mainly regarding the witnessing system and the use of the policy framework.
Here is the poster that was displayed: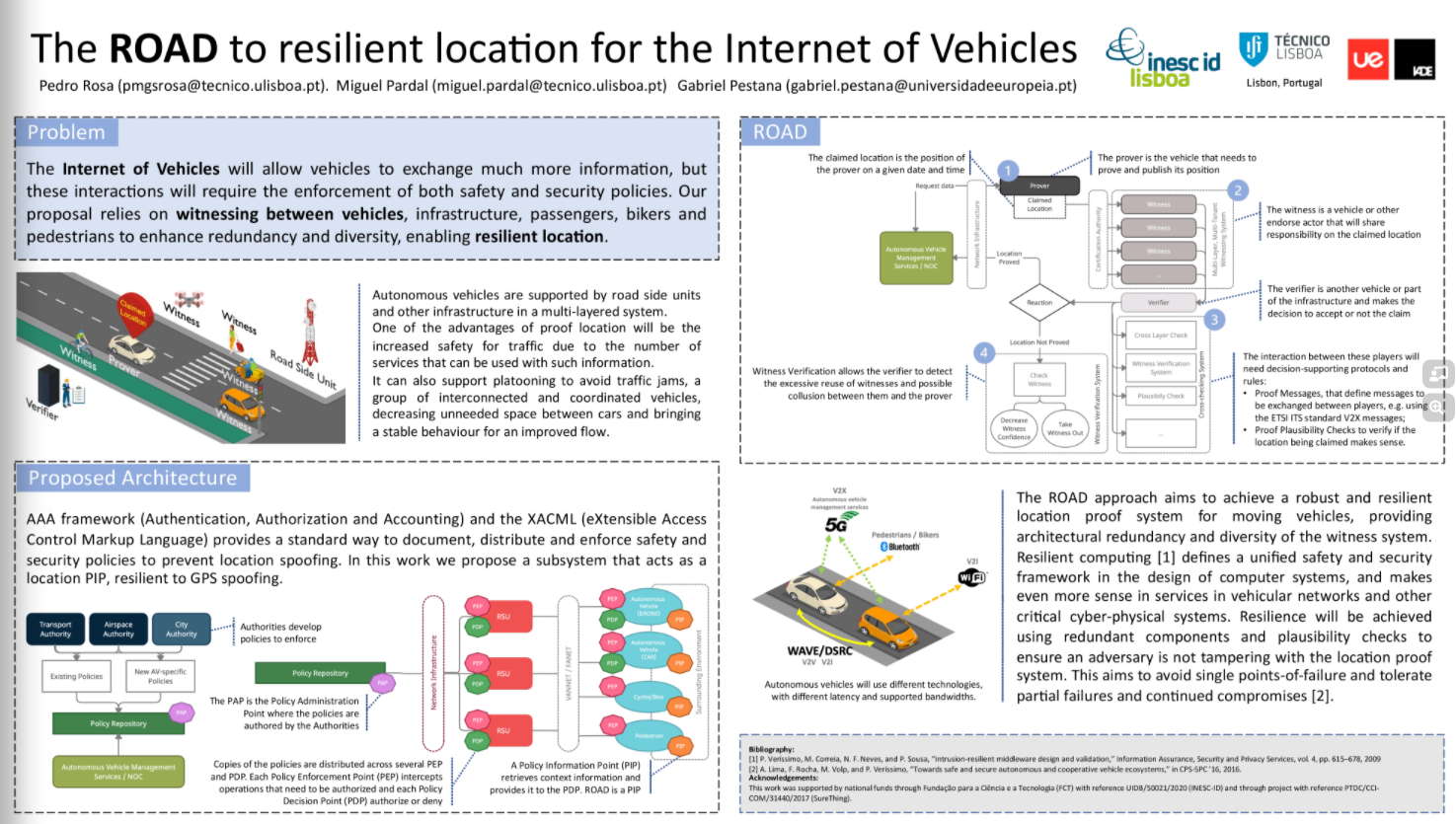 You can also follow the link to the video