POSE presented at INForum 2021
Miguel Francisco presented his work, POSE: Protobuf Signing and Encryption for Location Proof Systems on Constrained Devices, at INForum 2021 conference, hosted by Instituto Superior de Engenharia de Lisboa (ISEL), in Lisbon.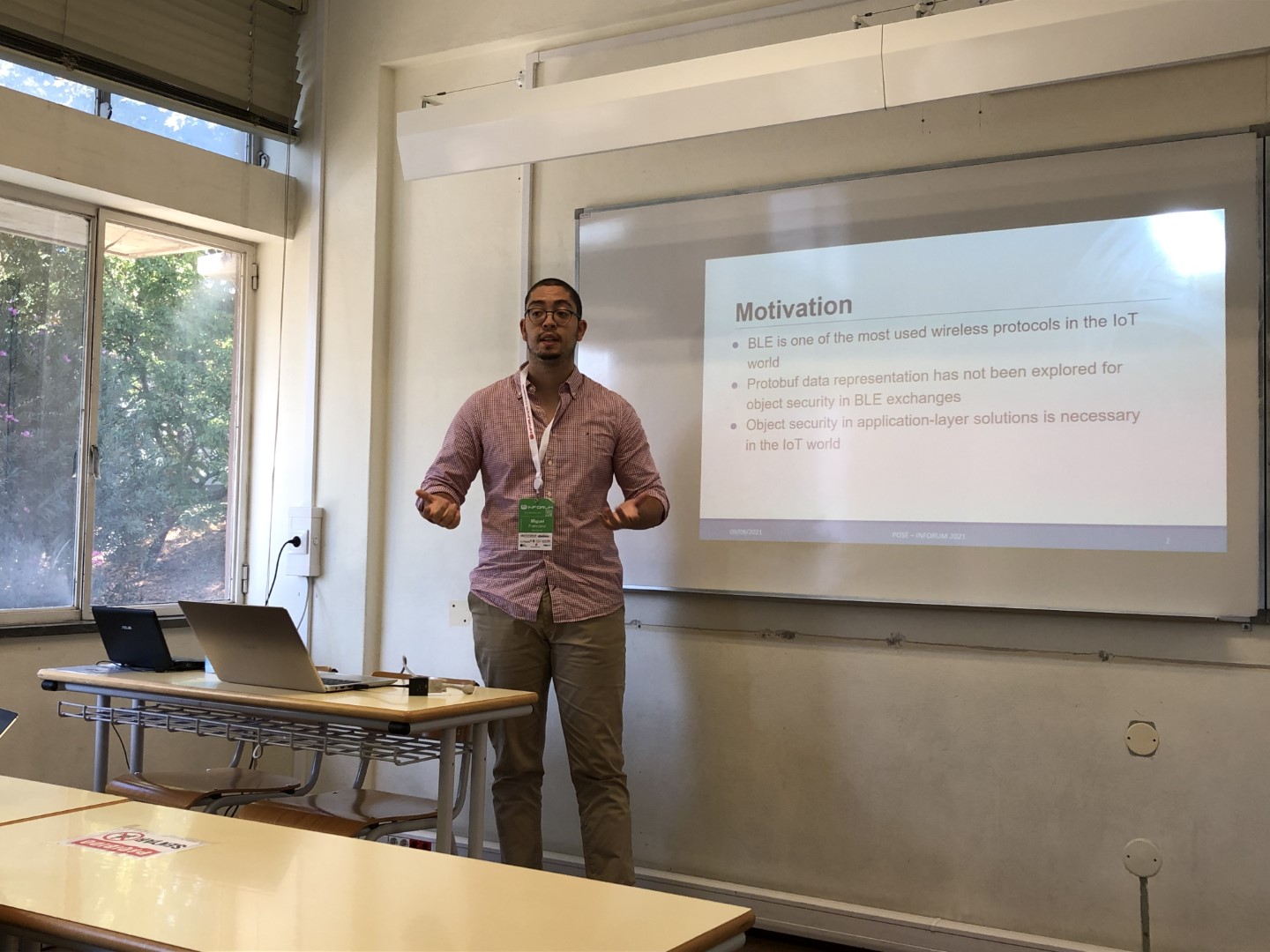 The presentation received good feedback and the audience understood the feasibility of the protocol in a real-world health use case. Questions were raised about the usages of the different message types; a future evaluation regarding the energy consumption of the constrained devices while applying this protocol was also discussed.