Neighborhood Watch at INForum 2019
Pedro Carmo presented his short paper, IoT Neighborhood Watch: device monitoring for anomaly detection, at INForum 2019 conference, hosted by Universidade do Minho, at the Azurém campus, in Guimarães.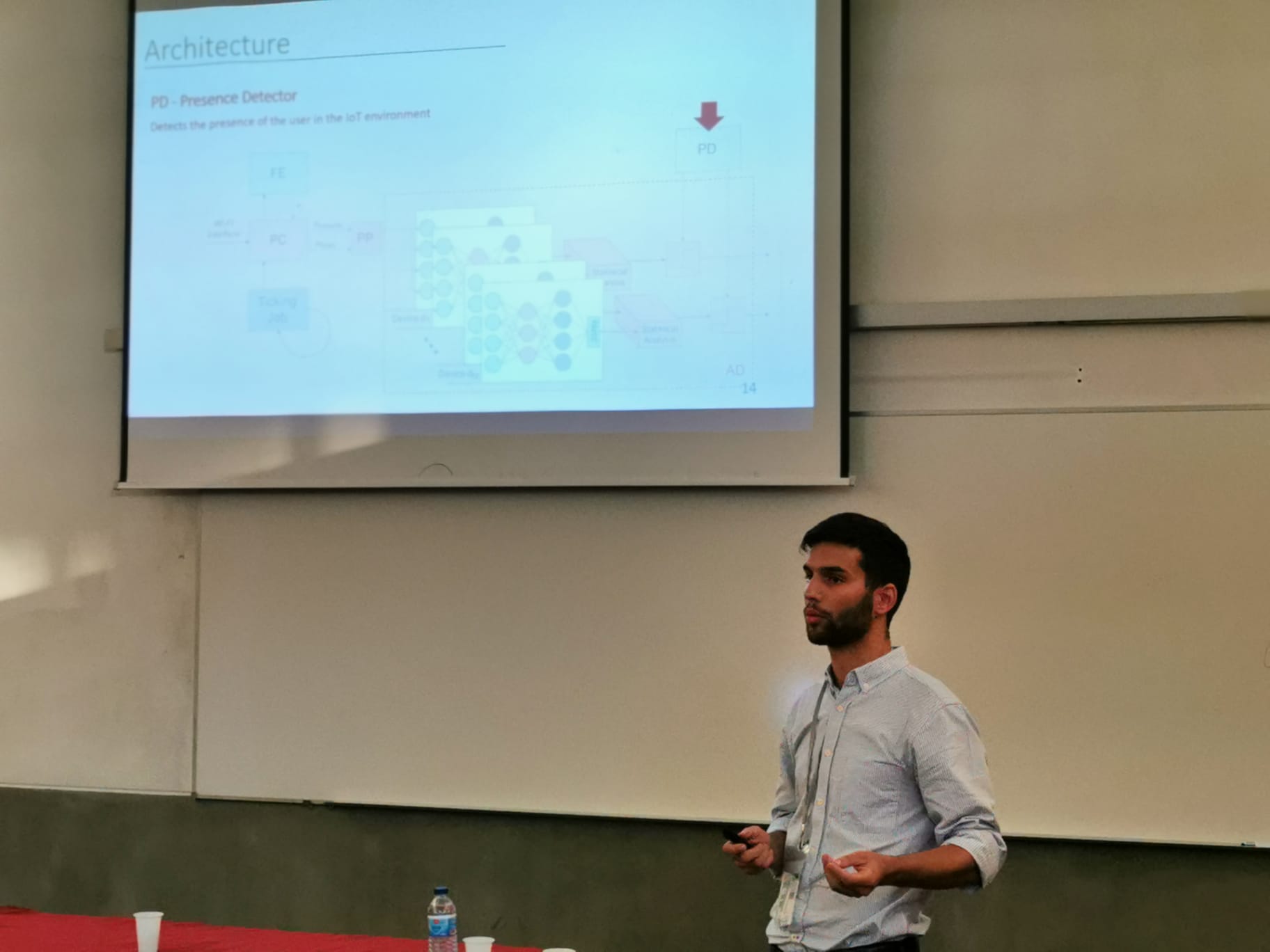 Overall the system and its use case was understood by the audience. The work focuses on monitoring IoT environments, such as smart homes, so questions regarding the selection of technologies on the experimental setup were raised.
Suggestions on increasing traffic analysis performance by adapting the analysis timeframe period were discussed, signaling a possible way of enhancing the overall performance of the system.