CROSS at INForum 2019
Gabriel Maia presented his work, CROSS: loCation pROof techniqueS for consumer mobile applicationS, at INForum 2019 conference, hosted by Universidade do Minho, at the Azurém campus, in Guimarães.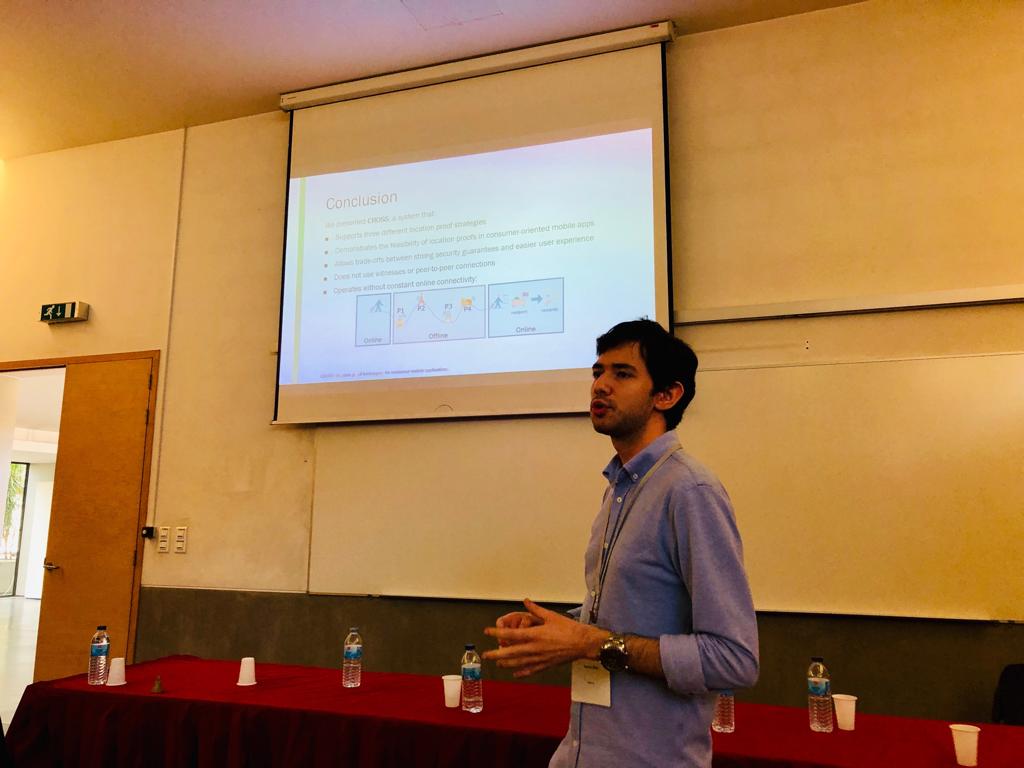 The presentation received good feedback and the possible use cases of the system were understood by the audience. Questions were raised about the security model; ideas for attacks, through the deployment of rogue Wi-Fi access points, were discussed.