POSE apresentado na NCA 2021
Miguel Francisco apresentou o artigo Secure protocol buffers for Bluetooth Low-Energy communication with wearable devices, na IEEE International Symposium on Network Computing and Applications, um evento a distância.
O trabalho foi parte da tese de mestrado do Miguel e apresenta o protocolo POSE, Protobuf Object Signing and Encryption, que pode ser usado para proteger comunicações com Bluetooth e outros protocolos ao nível da aplicação.
No evento, em primeiro lugar, foi mostrado um vídeo da apresentação.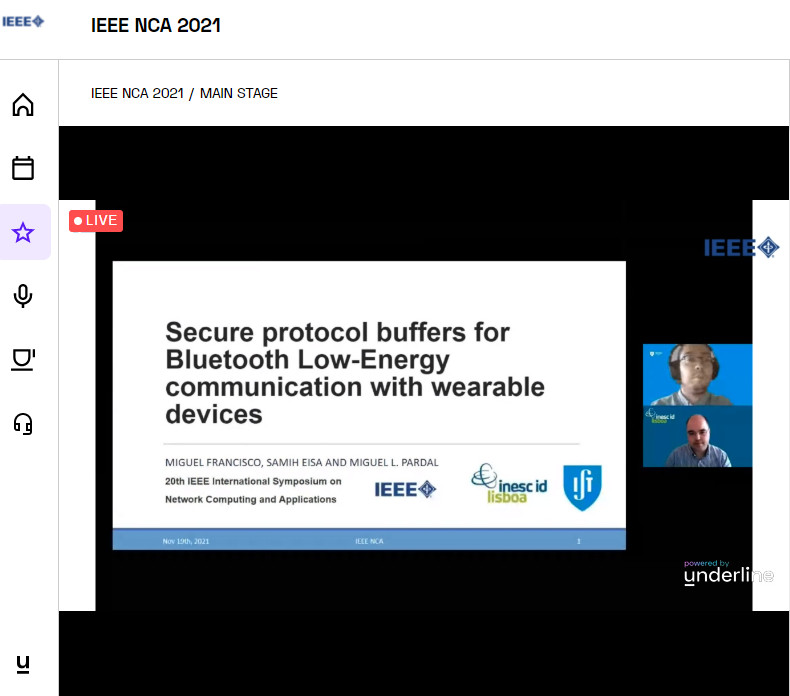 Depois seguiu-se uma sessão de perguntas e respostas.