CROSS field experiments
Over the last weeks, we have been capturing Wi-Fi and Bluetooth traces on several locations in the city of Lisbon. The locations were selected based on hop-on-hop-off bus stops and top attractions on travel websites.
The blue dots represent the fixed locations and the red dots represent the randomly chosen locations.
We used everyday smartphones to capture these traces, as well as two mobile applications developed for the experiment.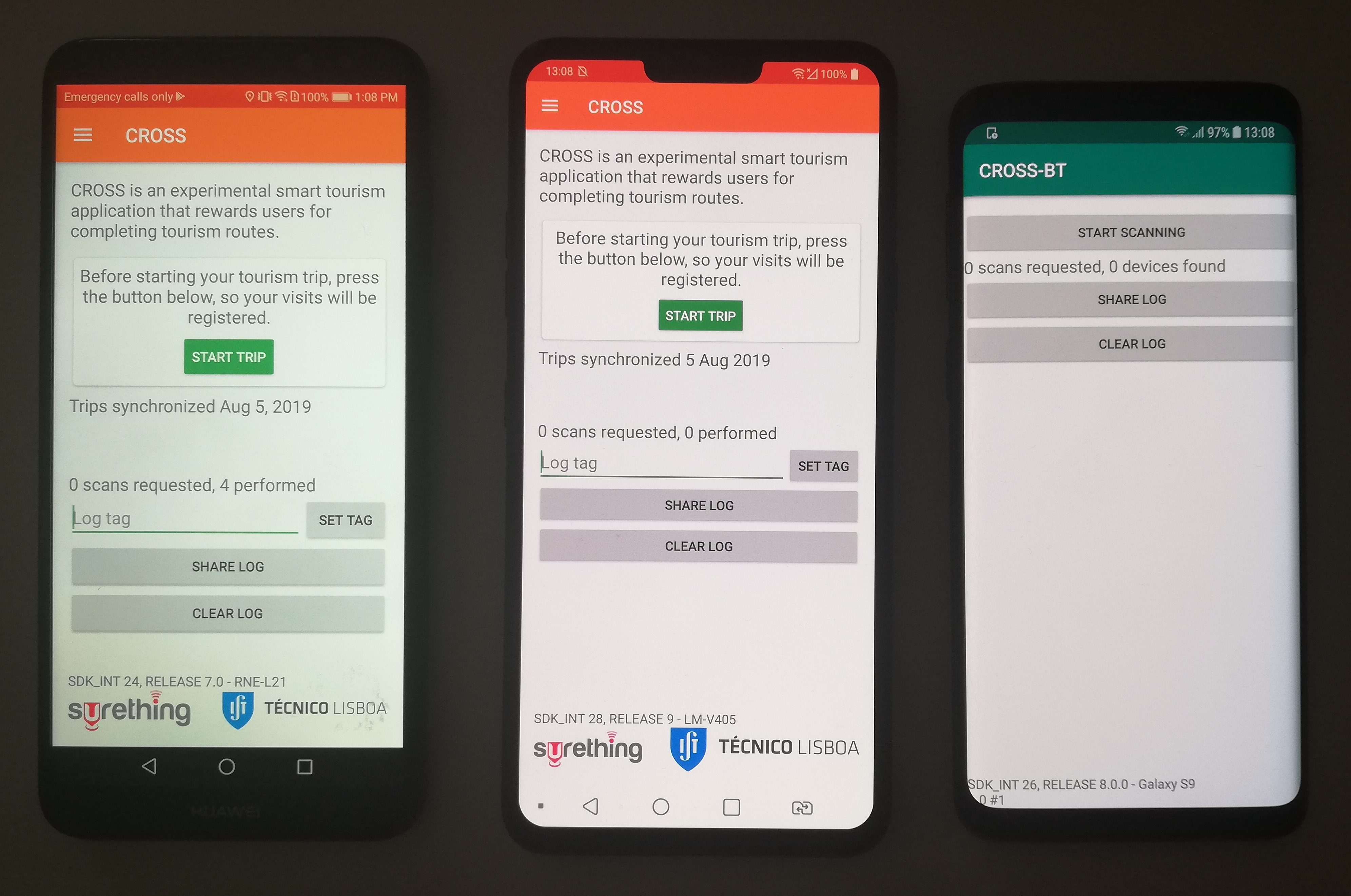 This experiment started on July 19th and will be finished on August 19th, with a total of 10 days.